Need a sweet piano instrument?
Good news! VST Alarm is offering Evanescent – Baby Grand Piano VST by New Nation as a free download (reg. $14) until June 9th 2022.
What is Evanescent – Baby Grand Piano VST by New Nation
Evanescent – Baby Grand Piano VST is a virtual instrument plugin. As you may have sensed from its name, this is a straight forward piano VST.
The piano was sampled with 4 different microphones, this gives you the ability to manipulate the sound based on Mic Placement.
It also has a minimal FX section which allows you to use the FX you're already familiar with, to have full control over each Piano Microphone and easily browse presets,
The Interface has 3 sections:
Top: FX In-Depth Adjustments + Preset Browser
Here you will find all of your FX Parameters + your Preset Browser. Easily browse, adjust & tweak your sounds in this section.
Middle: Banjo/Sampler Adjustments
This section contains the Sampler Engines for your Piano Instruments. Quickly edit your samples to create the sound you're looking for.
Bottom: FX Quick Adjustments
Linked to the FX with the same name in TOP Section, these are an even faster way to add FX & get an idea of your sound.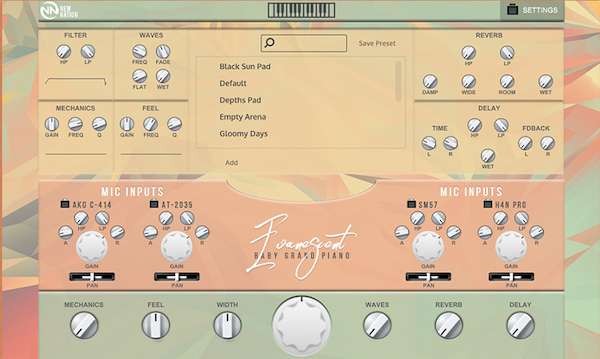 How to Get Evanescent – Baby Grand Piano VST by New Nation for Free
Click on the button that says "Click here to download".
Evanescent – Baby Grand Piano VST will be added to the cart.
Click on "Proceed to checkout".
Complete your order at checkout.
You will get the instructions on how to download Evanescent – Baby Grand Piano VST for free.
Enjoy! 🎉