Published on

March 15, 2023
As a music producer, having a good collection of virtual instruments is essential.
The right plugin can make all the difference in your composition. In this post, we'll introduce you to some of the best free acoustic piano VST instruments available. These plugins have been tested and used by famous artists and composers, and they'll give you realistic and expressive piano sounds for your music.
Autograph Grand by Spitfire Audio: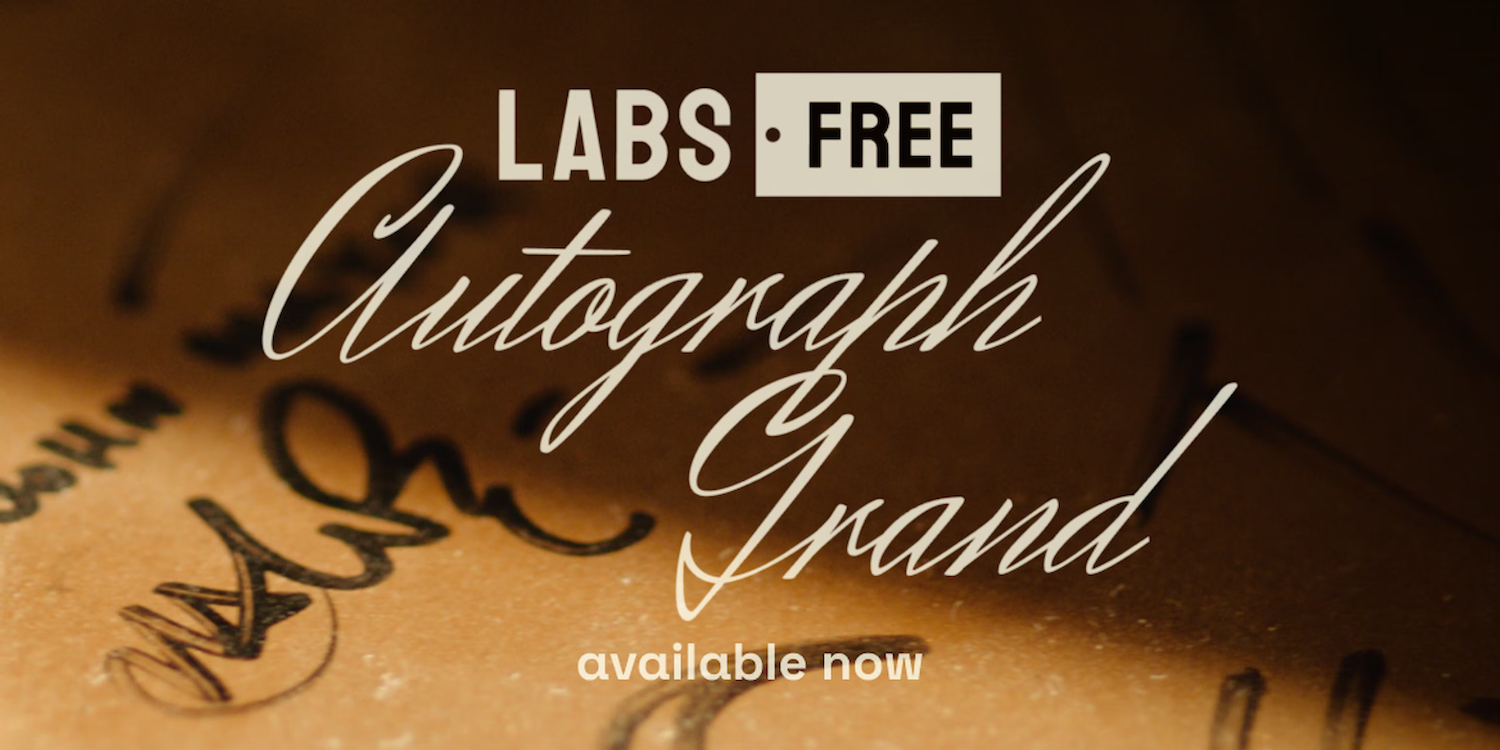 The Autograph Grand by Spitfire Audio is a magnificent instrument that captures the beauty and power of a Yamaha C6 grand piano played by some of the most famous musicians of our time. Lady Gaga, Ariana Grande, and Metallica are just a few of the artists who have chosen this piano for their performances and recordings.
This incredible instrument has been meticulously sampled and crafted by Spitfire Audio's team of expert sound designers, capturing every nuance and detail of the original piano. The result is a stunningly realistic and expressive sound that can bring any piece of music to life.
What's more, Spitfire Audio has made this instrument available as a free download on their Labs website. With just a few clicks, anyone can experience the magic of the Autograph Grand and add it to their collection of virtual instruments.
Here is a preview:
Download link: For more info check this post I made or Download it for free right away from Spitfire Audio's Labs website.
Soft Piano by Spitfire Audio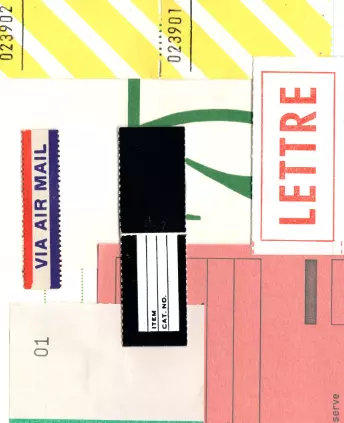 Soft Piano by Spitfire Audio is a unique and intimate piano plugin that offers a delicate sound. This plugin is created by placing a thin strip of felt between the hammers and the strings to produce a mellow, muted sound that is perfect for cinematic and classical music. The plugin was recorded on a dry stage at Air Edel Studios in London, which gives it an organic and authentic sound.
Soft Piano has become a favorite among musicians and composers worldwide because of its ability to create a wide range of emotions and atmospheres. The plugin is versatile and can be used in various genres, including classical, ambient, and film scores. It features a user-friendly interface, making it easy to use for both beginners and professionals.
Here is a preview:
Download link: Spitfire Audio's Labs.
Foundations | Piano by Heavyocity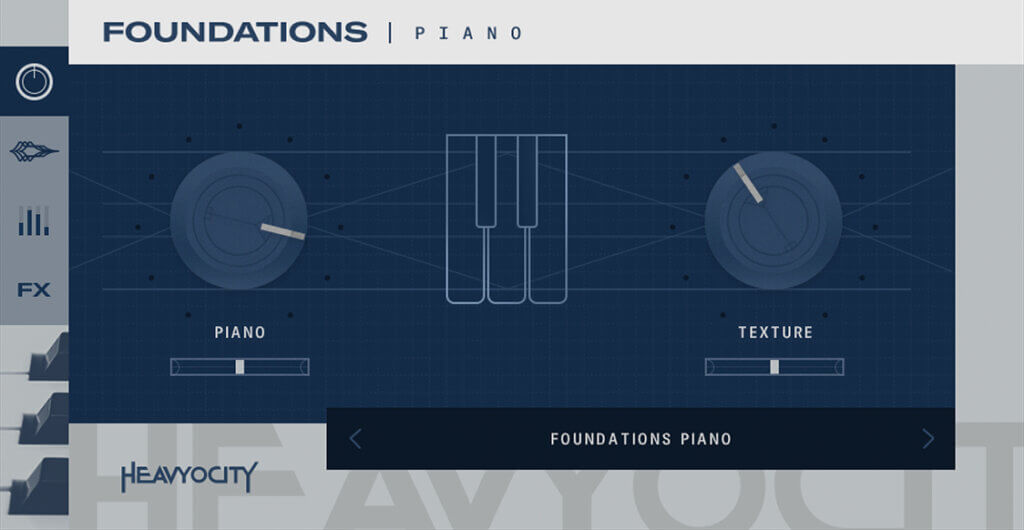 FOUNDATIONS | Piano is a cinematic piano plugin developed by Heavyocity. It features a stunning grand piano that has been deeply sampled to capture its soft dynamics, making it a must-have for modern composers. With its vast range of creative expression, FOUNDATIONS | Piano allows users to add emotional depth to their compositions.
Heavyocity used a combination of close, room, and pedal mics to capture every detail of the grand piano's sound. They then processed the samples with a variety of effects, including distortion, delay, and reverb, to create a unique and cinematic sound. The plugin includes over 40 sound sources and 160 snapshots, which are pre-configured settings that allow users to quickly access different sounds and settings.
FOUNDATIONS | Piano also features Heavyocity's signature interface, which is intuitive and easy to use. The interface includes a range of controls that allow users to customize the sound of the piano, including ADSR envelopes, EQ, and effects. The plugin is compatible with Native Instruments' Kontakt software, allowing users to use it as a standalone plugin or as part of a larger composition.
Download link: Foundations | Piano
SINE factory | Ratio by Orchestral Tools
SINE Factory | Ratio by Orchestral Tools is a highly sought-after virtual instrument that features a Steinway B grand piano. The piano has a unique character sound that is perfect for a wide range of genres, including soundtracks, pop, rock, ballads, and more. This versatile instrument has been played by some of the biggest names in music, including Earth Wind and Fire, Stevie Nicks, Prince, and contemporary artists.
Download link: Orchestral Tools' SINE factory.
Klavir by MNTRA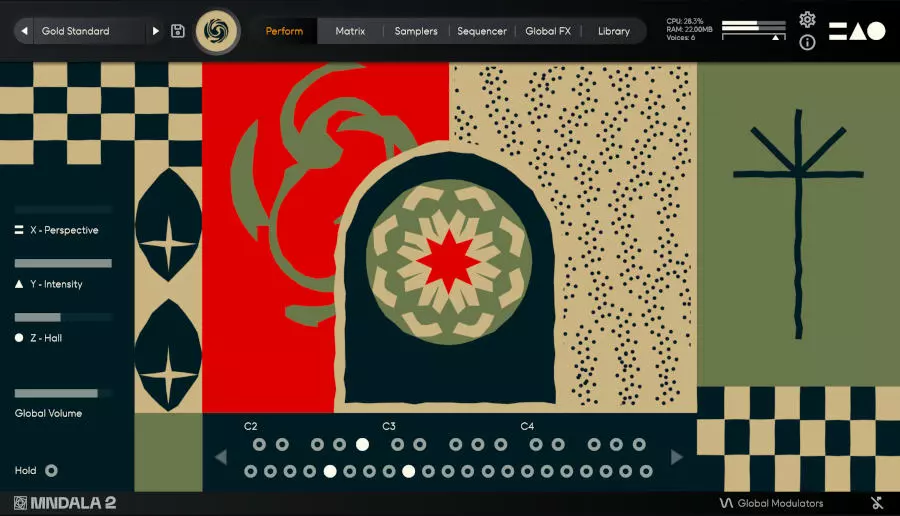 Klavir is a virtual piano instrument that combines classic piano sounds with modern synthesis techniques. Its user-friendly and intuitive interface makes it easy to get started right away.
Download link: Klavir
MonasteryGrand by MeldaProduction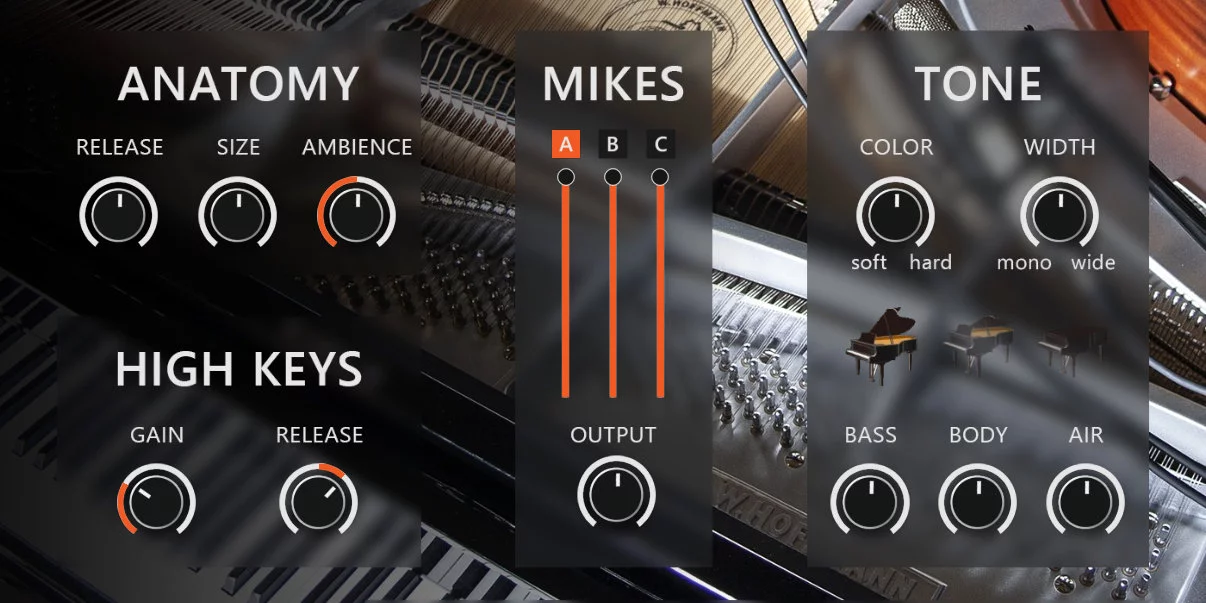 MonasteryGrand by MeldaProduction is a unique stage piano sampled from a beautiful instrument in a concert hall near Pilsen, Czech beer capital. The Creative unit is a looped version of the original grand samples, allowing for each key to play as long as desired.
With 4 resonators and a filter, the piano can be transformed into various unique sounds for any production.
Download link: MonasteryGrand
Hammersmith Free by Soniccouture
If you're looking for a free acoustic piano VST instrument with a realistic sound, Hammersmith Free by Soniccouture is worth checking out. This piano is a sampled version of the Hammersmith Model D Grand, a popular instrument in the music industry that has been used in many productions.
With Hammersmith Free, you get a 4.8 GB library of samples with 21 velocity layers, capturing every nuance of the original instrument. The piano was recorded with Schoeps MK4 Mic Pair, ensuring a high-quality sound. And with compatibility for Kontakt Player 6 and NKS, Hammersmith Free is easy to integrate into your productions.
So if you're a music producer or composer looking for a realistic acoustic piano sound without breaking the bank, give Hammersmith Free a try.
Download link: Hammersmith Free
Upright Piano by Audiolatry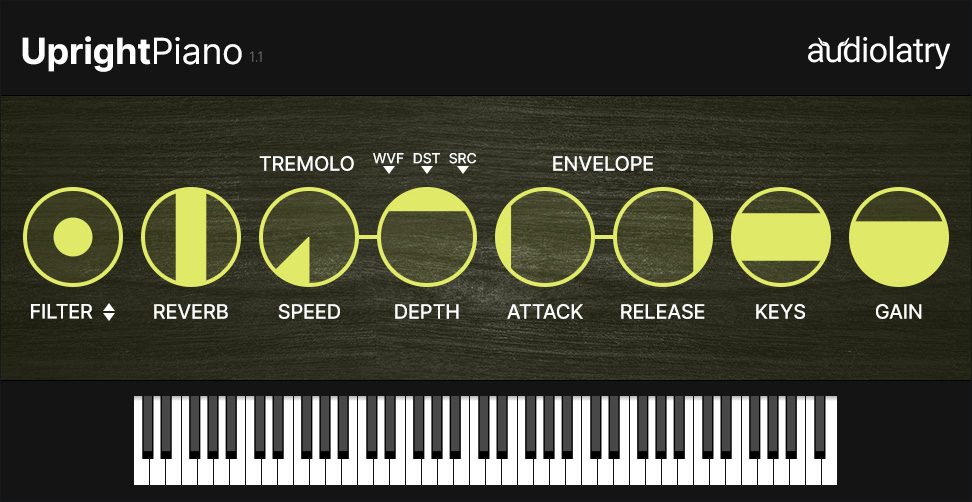 Upright Piano is a free piano plugin made by sampling a Kawai Upright Piano. It has a sharp and fuzzy sound that fits well in dark and sad melodies, in genres such as Trap, Hip Hop & RnB.
Download link: Upright Piano
Grand Piano & Grand Piano XXL by Audiolatry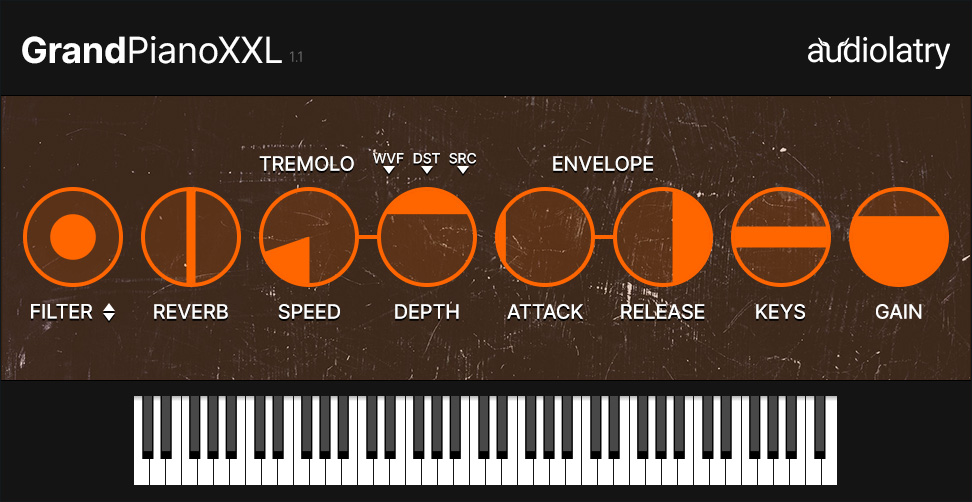 Grand Piano & Grand Piano XXL feature a sampled Yamaha C 5 6'7′ grand piano. The biggest difference between the two plugins is the different velocity layers, with XXL having more layers for a more nuanced sound.
Download link: Grand Piano & Grand Piano XXL
Conclusion
These are some of the best free acoustic piano VST instruments available, and they're perfect for music producers looking to add depth and character to their compositions. Whether you're working on a pop song, a film score, or anything in between, these plugins will deliver realistic and expressive piano sounds.
I hope this list has been helpful to you, and I invite you to try out these plugins and let us know your thoughts in the comments. Don't forget to also share this post with your fellow music producers who might find it useful. Happy music-making!
Published on

March 15, 2023