Last updated on March 19th, 2022
DriveShaper — Cableguys just released a new plugin called DriveShaper. It is a multiband distortion plugins with a cool feature: you can animate any of 10 exciting shaping algorithms using easy, drawable LFOs and simple 1-slider Envelope Followers. (Watch the video above to see it in action)
If you need more info about this plugin you can check it out on Cableguys' official website.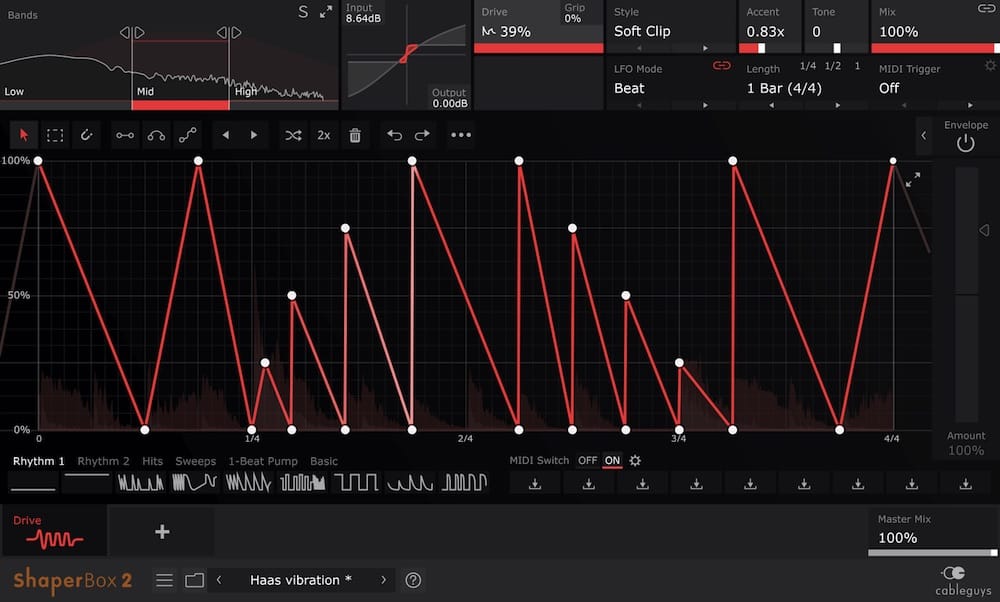 How to get DriveShaper for free
You can get this amazing plugin for free until December 31st 2020.
Add DriveShaper to the cart.
Add this code at the check-out: zn1v9
Enjoy your new plugin!
It's not over yet!
Don't forget, if you purchase something at Plugin Boutique, you can get a copy of either United Plugins Royal Compressor, W.A Production Fundamental Bass, MeldaProduction MTurboCompLE or Producertech Compression Fundamentals.
For more detail about this offer click here.