Last updated on March 19th, 2022
Magix is giving away its new coreFX VolumeFormer (24,99€) faux-side-chain and volume automation plugin as a free download until November 22th, 2020.
About CoreFX VolumeFormer by MAGIX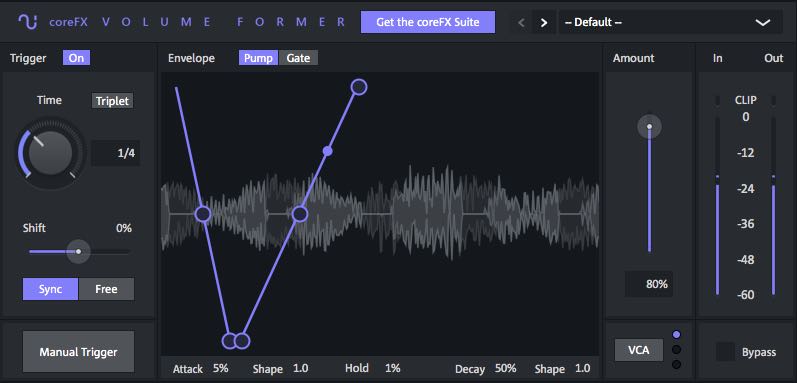 CoreFX VolumeFormer is a volume automation tool and kind of fake side-chain effect designed to deliver "pumping" sound effects. The benefit of this plugin is: you don't need to create individual side-chain routings in a DAW but only with this VST/VST3/AU/AAX plugin.
On my Youtube video I show this plugin in action. I made 2 beats with it: a Future Bass and a Dark Hip Hop. If you haven't seen it yet, check out the video in this post.
I also made available the Serum preset I made for the Future Bass beat. If you want to download it you will find the link below this post.
Download CoreFX VolumeFormer and xfer serum preset