Happy Anniversary Diginoiz — Diginoiz is celebrating their 12th anniversary with a cool deal: You can get TrapDrive (a Distortion effect plugin for Trap) for FREE UNTIL MAY 8th 2022!
What is TrapDrive?
TrapDrive is a distortion plugin available on both Windows and macOS. It works on all DAWs that support VST3 (Windows) or VST3/AU (macOS).
If you are composing modern music, you know how important distortion is. Indeed, it is used to bring sounds to life when they are too sterile.
Nowadays, Distortion is used quite often on 808s (in Hip Hop/Trap music and also in EDM) to let them translate better also on small speakers like those found on laptops and smartphones.
If you are looking for a dope FREE plugin to spice up your 808s (and not only that), go get this plugin for free before the promo ends.

How to Get TrapDrive by Diginoiz for Free
Add TrapDrive to the cart by clicking "ADD TO CART".
Then go to the cart and click on "PROCESS TO CHECKOUT"
Complete your order at checkout.
Download your license and the plugin.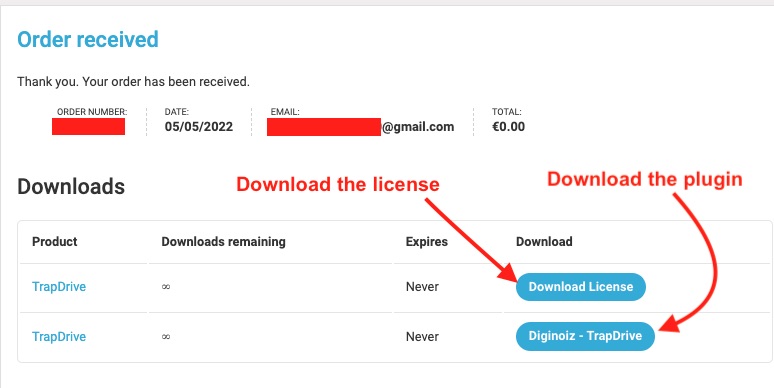 Done! Install and enjoy your new plugin! ?