Published on

April 7, 2022
Audio Plugin Deals is offering Stargate by LitWAV, a plugin instrument for $0 (aka FREE!).
This VST Plugin has a tag price of $37, but you can get it for free until April 14th, 2022.
What is Stargate by LitWAV?
Litwav's sound design team packed this VST plugin with 100 custom presets.
Basically, this is a plugin synth. We find the classic controls we usually expect to see on a synth, like: attack, decay, sustain and release. A filter and a Glide knob plus other parameters like volume, pitch, reverb and pan.
In the image below, you can see the plugin GUI to better understand how it works.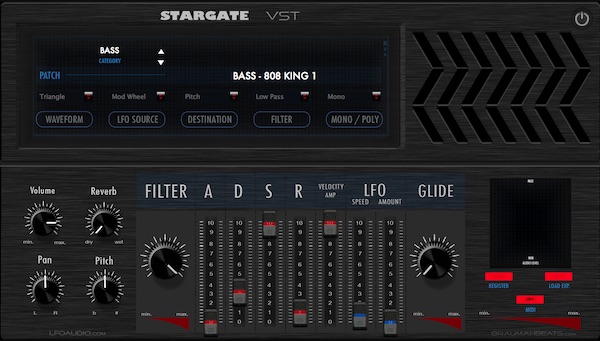 Here is also a short video showing some of the Stargate's presets in action:
Key Features
100 new out-of-this-galaxy synth sounds
Bass, Sub, Strings, Brass, Pads, Pianos and many more
Multi-Velocity
Multi-Sampled
ADSR, Glide, Pan
Filter, Reverb, LFO (Pitch, Pan)
Velocity AMP
Size 1.79 GB (Instant Download)
How to get Stargate Synth by LitWAV for Free
Go to Audio plugins Deals through this link.
Add Stargate to the cart.
Login or sign-up and complete the order at checkout.
You will receive an email from Audio Plugin Deals with the serial code and further instructions on how to redeem your free copy of Stargate Synth on LitWAV's website.
Note that you will have to create an account at Audio Plugin Deals if you do not have one. After completing the order, you need to redeem the product code at LitWAV's website to download Stargate. Both will require your personal information.
Published on

April 7, 2022