Last updated on June 16th, 2022
Do you spend a lot of time browsing your sample libraries?
If so, Explore is made for you!
Sound Particles released a standalone app to manage all your sample packs in an innovative way for free. Make sure you go through the whole article to not miss this free app!
What Is Explorer by Sound Particles?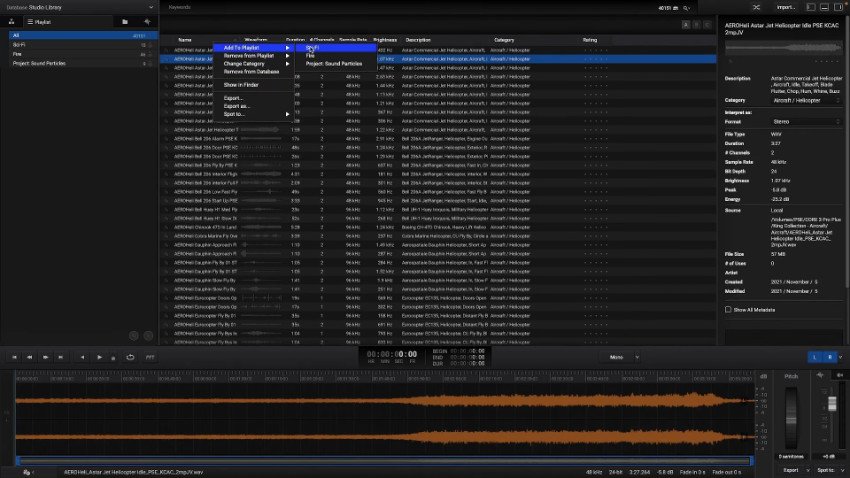 Sound Particles's Explorer is a FREE standalone app, available on Windows and Mac, which allows you to manage and to quickly access your files and organize your sounds with a modern and immersive approach.
It's designed to support any format, including surround and immersive formats.
Here are all the features included :
Dag and drop : Import or drag files and folders directly into Explorer and categorize them according to the Universal Category System
Sample search : Use several organization options to find the perfect file in seconds (universal category system, playlist creation, artist pages, folders, among many others).
Audio player : Audition your files while looking at waveforms, channels, sample rate, descriptions, categories, formats, peak, energy, rating, and much more!
Organize : Create search tags by category, playlists, folder paths, flagged audios, star ratings, sounds that you've most used in the past, waveform preview, metadata, personalized notes or even audio file properties such as Sample Rate, File Format, Audio Format or sound's brightness (centroid).
Edit your files : Quickly add effects to the selected sound before exporting, such as Pitch shifter, Clip Gain (amplify), Polarity inversion, Reverse, Whoosh effect and Normalization; or simply convert a file between formats by clicking the Convert button.
Quick Export : Quickly export the edited or original file with more options for the exported file (Sample Rate, Bit-Depth, File Format, Channels, Metadata, Include Fades, Interleaved).
How to Get Explorer by Sound Particles for Free
Scroll till the end of the page.
You will see the Mac and PC download option.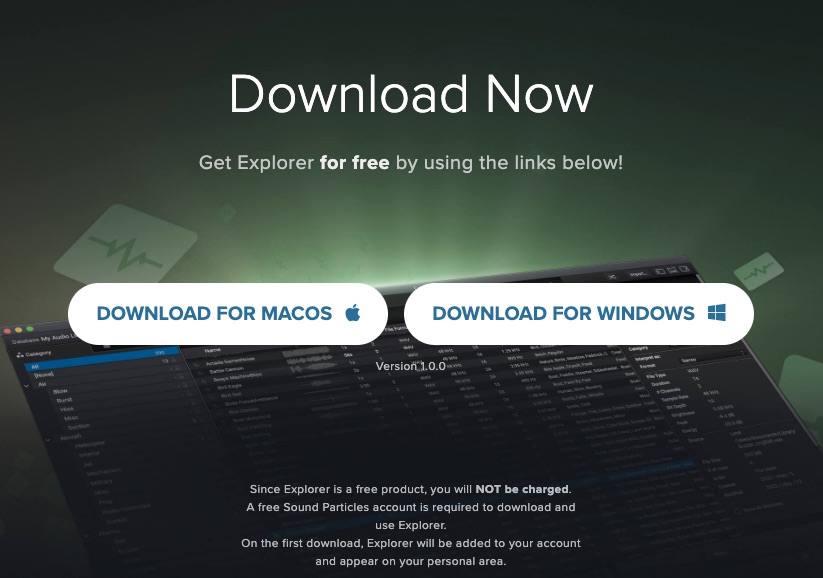 Choose your favorite OS and then login to your SP account or register a new one.
Right after you log in, the download should start automatically.
Install and enjoy! ✌🏼😁