Published on

March 20, 2023
As a music producer, one of the most important aspects of your production is the mix. A well-mixed track can make all the difference in your music career. And one of the keys to achieving that perfect mix is to have a good stereo tool in your arsenal. That's where StereoSavage 2 Elements comes in. In this blog post, I'll tell you how you can get StereoSavage 2 Elements for free (until March 31st, 2023) and give you more info about this little cool stereo panning plugin.
About StereoSavage 2 Elements
StereoSavage is a powerful stereo creation, image control, metering, and modulation tool. It does everything from double tracking to auto-panning. And now, for a limited time (until March 31st, 2023), you can get the Elements version of StereoSavage 2 for free!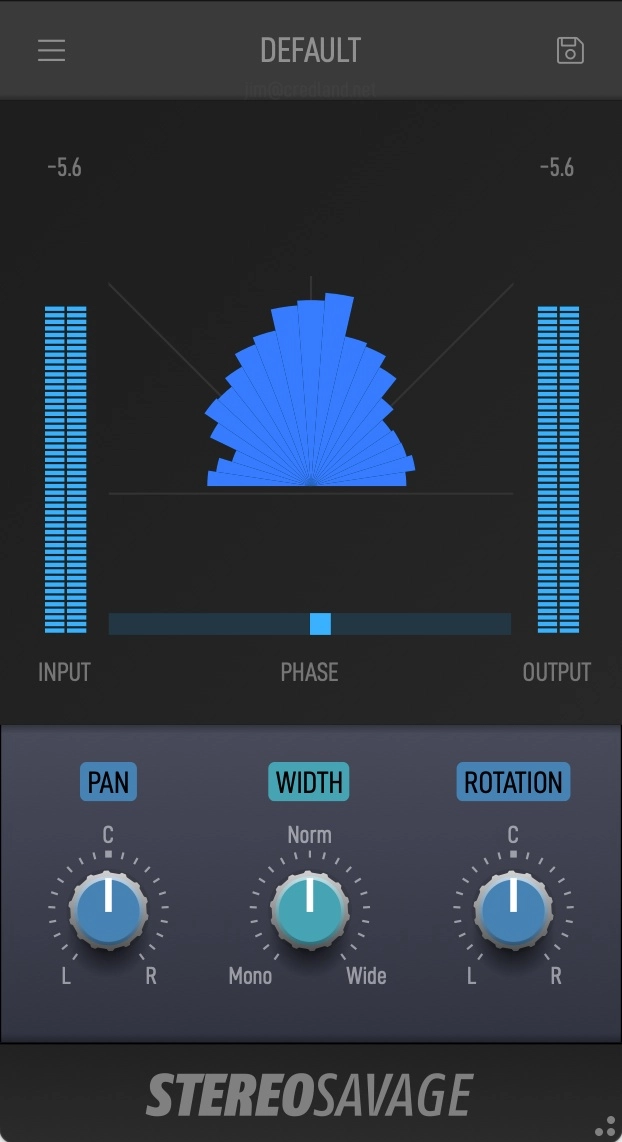 With StereoSavage 2 Elements, you'll have access to a range of stereo width controls, panning, and rotation parameters. You'll also have access to phase correlation metering and advanced stereo metering, making it easy to create a balanced and exciting stereo mix.
One of the standout features of StereoSavage 2 Elements is the rotation parameter. This parameter pans the center signal while leaving the sides in place, creating a natural and magical effect that's perfect for drum loops with reverb. And with all these options in one plugin, it's easy to flick between presets and try out different techniques on your audio to see what works.
The Centre Panel is where all the metering is located. There's a modern goniometer implementation that shows out of phase signals below the 45-degree line. The phase correlation meter is the horizontal bar at the bottom. If it's on the right, you have a mono-compatible signal. If it goes all the way to the left, you might find some of your mix disappears in mono. You can check this by pushing the MONO button in the output section.
There are also input and output level meters as the processing can sometimes affect the volume level, and you'll want to balance the output, so you can do a sensible A/B comparison.
System Requirements are minimal. If you're on a Mac, you'll need macOS 10.11 and later (Intel / Apple Silicon supported) (64-bit only). For Windows users, you'll need Windows 8 and later (64-bit only).
How to Get StereoSavage 2 Elements for Free
To get your hands on StereoSavage 2 Elements, all you need to do is complete a quick 5-minute survey made by Plugin Boutique. At the end of the survey, you'll receive a coupon code for a free copy of StereoSavage 2 Elements.
Link: Click here to complete the survey.
Conclusion
If you're looking to add some excitement and depth to your mix, then StereoSavage 2 Elements is definitely worth checking out. And with its limited-time offer of being free until March 31st, 2023, there's no reason not to try it out. So head on over to Plugin Boutique, complete their survey, and get your hands on this powerful stereo creation tool today!
Published on

March 20, 2023