Published on

November 16, 2022
Here is another sweet freebie — Soundtoys is giving away for free their well known plugin called "Little Radiator".
This plugin is free until the 2nd of January 2023.
Read this article and find out how to get it for free!
What is Little Radiator by Soundtoys?
Little Radiator is a lite version of Radiator, these plugins are modeled on a tube pre-amp based on the Altec 1566A, a simple preamp straight from 60's.
The harmonic distortion of the Little Radiator is high at the same time, like the 1566A.
Add character to the vocals, bass, electric piano, drums and any other instruments you want.
It is packed with a "Bias" switch that adds some dirtiness, which is perfect for lo-fi drums or for adding grit to vocals. It has also a noise switch, which adds some line noise, in the background, for a subtle and authentic feel.

This little plugin has tons of colorful and character. It's just what you need to get your recording feeling less sterile.
Don't miss the opportunity to get it for free!
How to Get Little Radiator for Free
Click on the button which says "Add to cart". (See image below)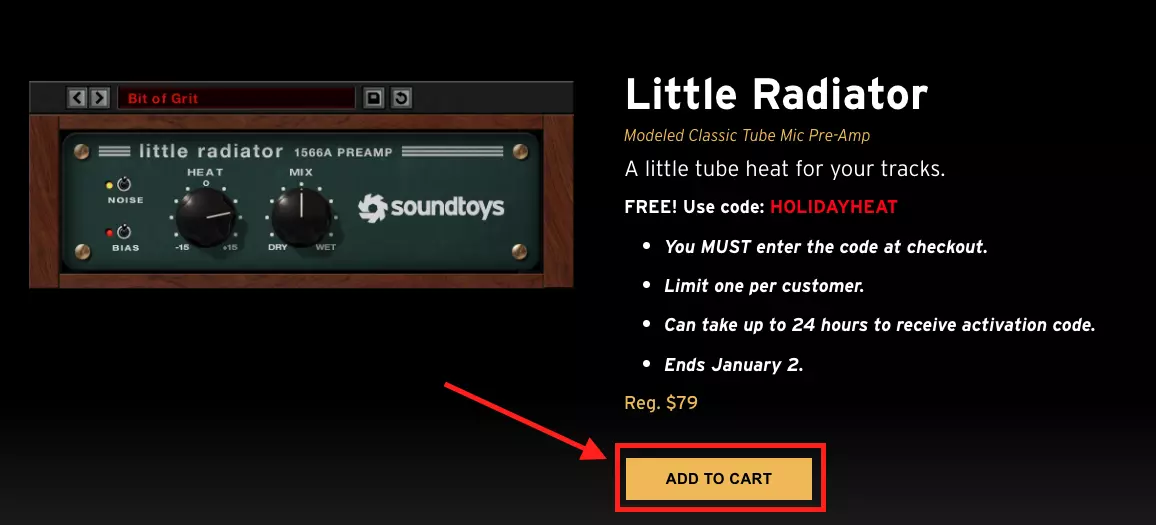 On your right will appear a pop-up click on "Check-out"
In the middle of the screen will appear another pop-up, click on "Enter Discount code/Show Order". (See image below)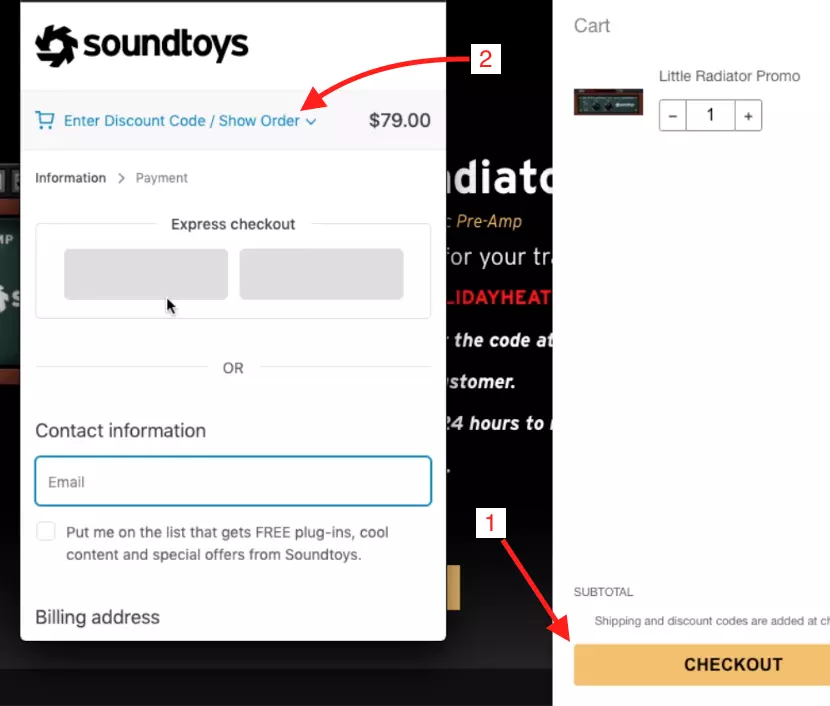 Enter the code: HOLIDAYHEAT
(See image Below)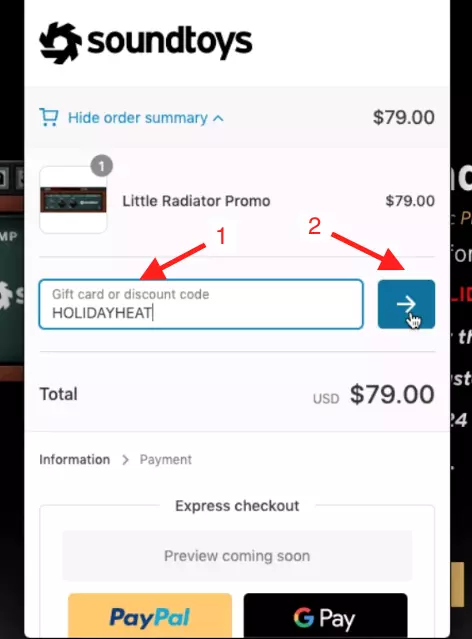 The total amount of your order will be $0.
Fill out all the fields like email, name, address, etc. And complete the order.
You will receive an email from Soundtoys with the activation code

(Can take up to 24 hours to receive activation code)

.
In the meantime, you can Download Little Radiator here and install it on your machine.
Active your license of Little Radiator
Search for an email from Soundtoys with the subject: Start using Little Radiator!
(It should look like the image below)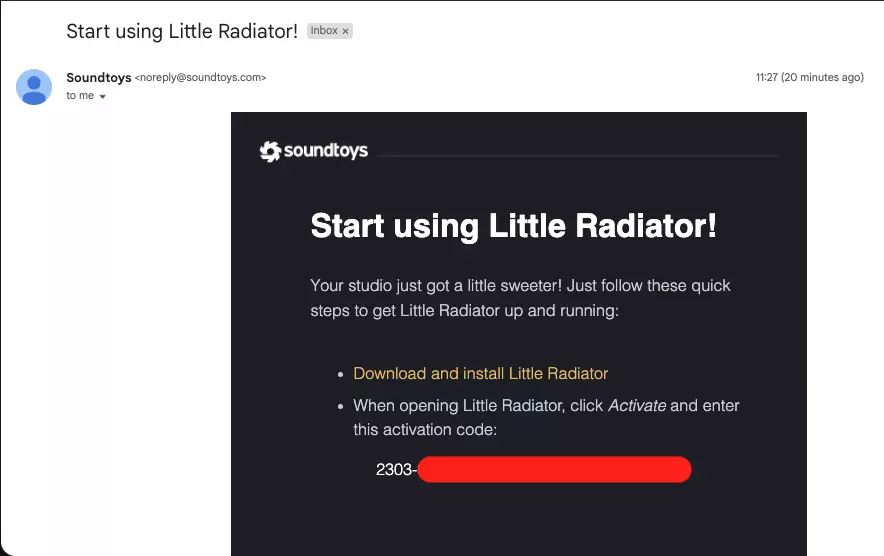 Open your DAW and re-scan your plugins (Most DAWs will do it automatically; otherwise do it manually).
[Some DAWs, like Logic Pro in my case, require you to restart your machine before using newly installed VST plugins].
Once you load-up Little Radiator in your DAW or while your DAW scans the new plugin, an activation pop-up will appear.
Click on Activate. (See image below)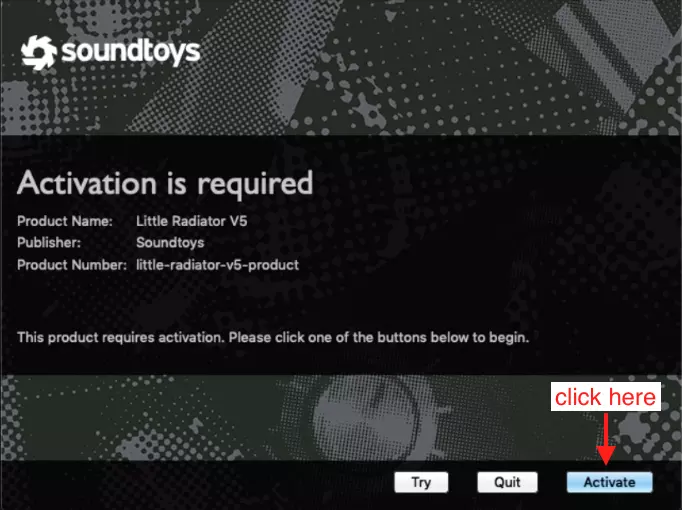 Enter the serial code you received via email from Soundtoys and click on "Next". (See image below)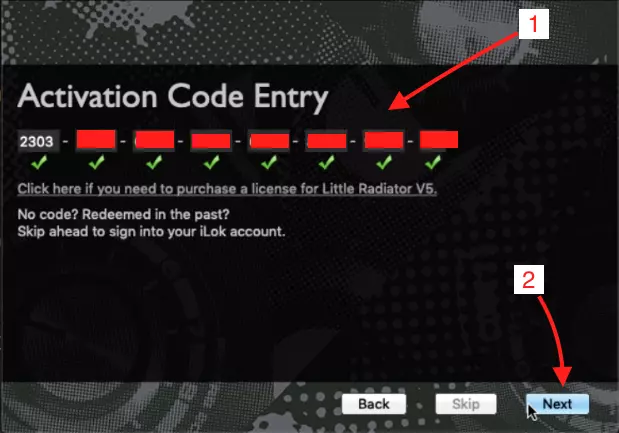 After that you can decide to use your iLok account for storing your license or using your email to store it on your machine. (see Image below)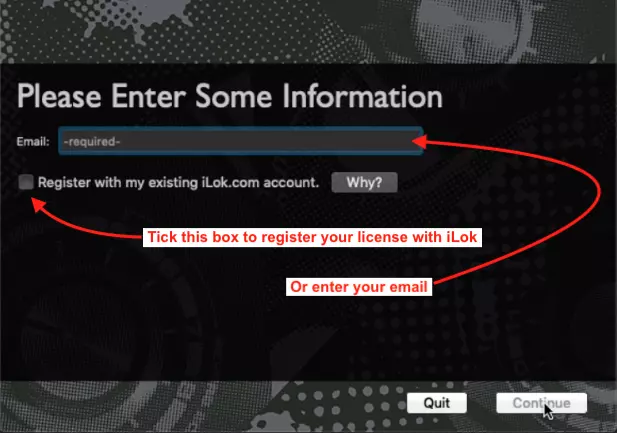 Store your license on your machine or iLok.
Enjoy your new plugin! ?
Published on

November 16, 2022