Last updated on June 16th, 2022
Happy Anniversary Rob Papen! – Rob Papen is celebrating their 25th anniversary with you by offering a FREE plugin RP-PAN and also a 25% discount on all plugins and upgrades throughout June 2022!
Read the whole article to find out more about the free RP-PAN and the special discount.
What is RP-PAN?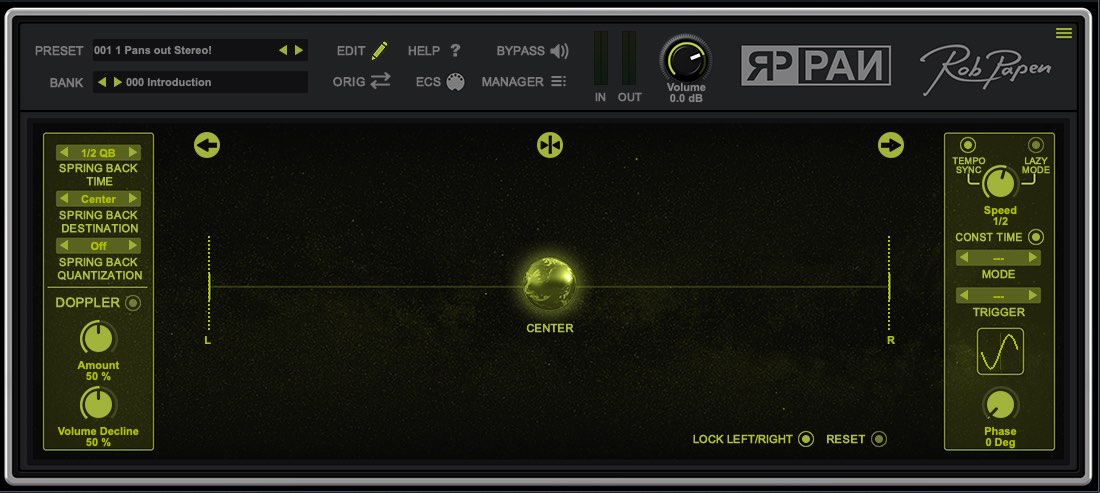 RP-PAN is a free plugin released by Rob Papen to celebrate their 25th anniversary.
This plugin is available for Windows (32 & 64 bit VST, VST3, and 64 bit AAX ) and Mac (64 bit AU, VST3, VST, and AAX).
This plugin allows you to use some creative panning FX on your audio tracks. Pan movements can be recorded manually with the Panning Sphere in your DAW.
The feature spring back really gives you a new experience. This is tempo-based to let the Sphere revert to either the Center, Left, or Right positions.
Others included features :
Doppler FX
Lazy Mode
Bank Manager
Rob Paper showed and explained this free plugin through video, you can see it at the top of this article.
How to Free Download Rp-Pan
Option 1
Add RP-PAN to your free downloads by clicking on "ADD TO MY DOWNLOADS".
Chose your OS (Win or Mac).
Download and install the plugin.
Option 2
Click on "I agree with the license terms and like to download RP-PAN".
Chose your OS (Win or Mac).
Download and install the plugin.
Get 25% Off on All Rob Papen Plugins and Upgrades Throughout June 2022