Published on

August 2, 2022
It's free plugin time everyone! – IK Multimedia is offering T-Racks Comprexxor for FREE to all those who complete a quick survey about studio monitors. You have time until September 20th, 2022 to get this plugin for free; after that it will cost you (€129.99 excl. VAT).
Read this article to find out how to get this plugin for free!
What is T-Racks Comprexxor?
T-Racks Comprexxor is a compressor plugin based on one of the most flexible and creative analog compressors ever made: "The Empirical Labs Distressor".
This plugin provides a wide range of control and a unique feature set: it features eight ratios representing classic analog compressor designs.
Each ratio selection features its own threshold setting.
For example, if you set the ratio to "1:1″ mode, it will only add warmth character without compression. If you set the ratio to the "MAX" setting, it will act like a brick-wall limiter.
This versatile plugin is used mainly in mixing sessions, on vocals, drums, guitars etc.
It can also be used in mastering sessions. In fact, unlike the hardware, which is a monophonic compressor, with Comprexxor you can process the signal not only in mono or stereo mode, but you can also process your tracks in Mid/Side mode.
I cannot recommend this terrific plugin enough!
It sounds great on almost everything you put through it. I tried it on an 808 loop, and it quickly sounded punchy and hot.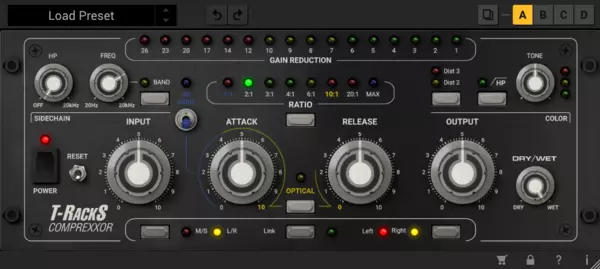 Comprexxor is available on Windows (64-bit: VST 2, VST 3, AAX) and MAC (64-bit: Audio Units, VST 2, VST 3, AAX). So it can be loaded on all major DAWs.
How to Get T-Racks Comprexxor by IK Multimedia for free
Login to your IK Multimedia Account or sign up for a new one.
Answer all the survey questions and click on "Submit".
A valid license of T-Racks Comprexxor will be added to your IK Multimedia Account.
Next step: Installation
Click here to download IK Product Manager.
Open the downloaded file and install the IK Product Manager.
Login to your IK Multimedia Account through the IK Product Manager.
Click on "Manage My Products" (see image below).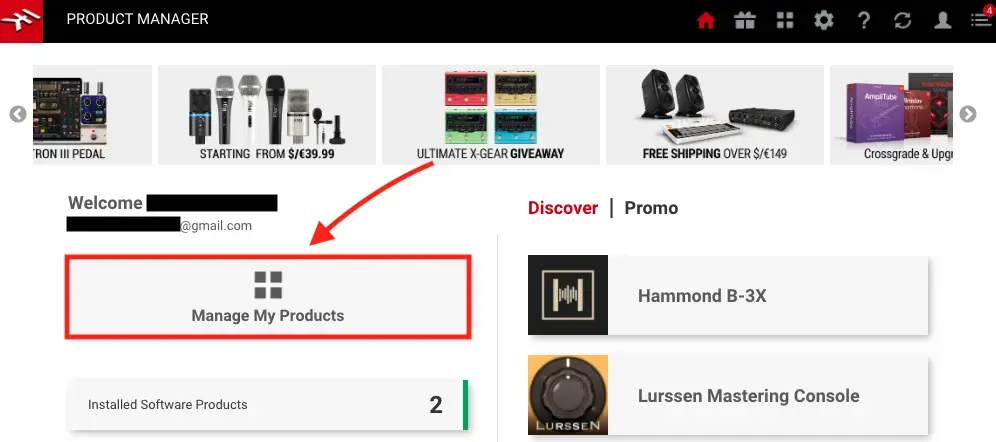 Then, search for T-Racks (1).
Install or update T-Racks 5 (2).
Authorize your T-Racks copy on your machine (3)


See Image below ?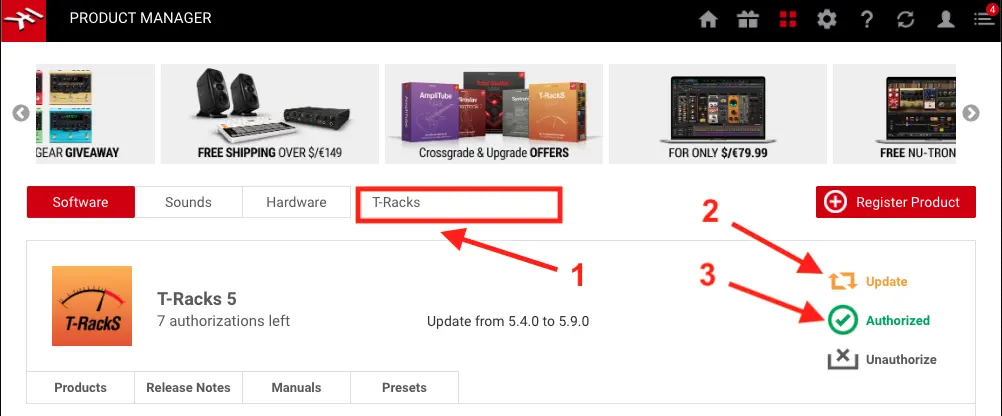 Open your DAW and enjoy your new plugin! ?


P.S. Some DAWs require you to restart your machine before using newly installed VST plugins.
Published on

August 2, 2022