A versatile delay and echo effect is FREE for a limited time only
Waves in collaboration with TAXI are giving a way SuperTap Plugin for free until August 22nd (Reg. $79).
Read this article to see how to get Waves SuperTap for free.
How to Get Waves SuperTap for Free
Login to your Waves account.
Click on the button that says "GET SUPERTAP FREE ".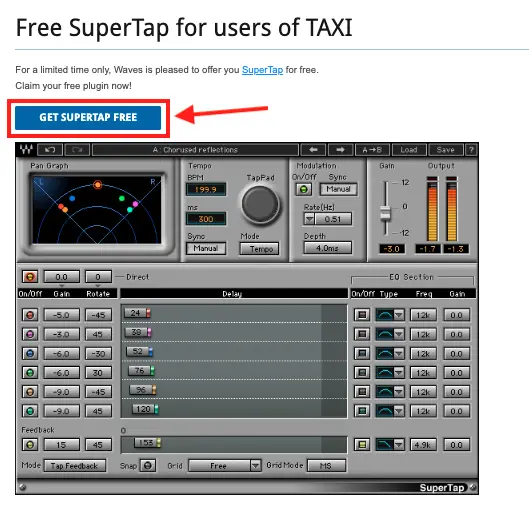 The license will be added to your Waves account at no cost to you.
Install and activate your copy of SuperTap.
Open your DAW and load up the SuperTap plugin.


P.S. Some DAWs require you to restart your machine before using newly installed VST plugins.

Done! Enjoy your new plugin! 🎉