If you are a Kontakt user don't miss this! – From today until September 1st, 2022 you can get the premium Kontakt library "Xylophone by Muze" for FREE (Reg. $99).
Keep in mind you need the full version of Kontakt in order to use this library.
Make sure you read this article to see how to get this Kontakt library for free.
What is Xylophone by Muze?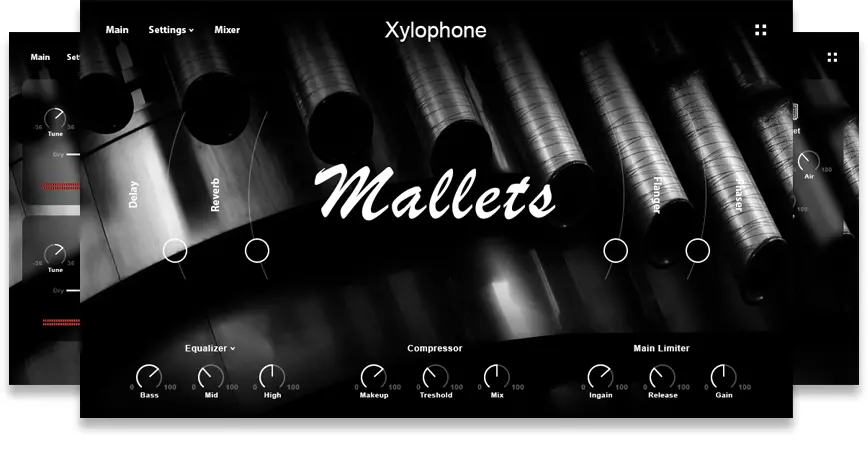 Xylophone by Muze is a premium Kontak library with a price tag of $99.
This library will work on both Windows and Mac. You just need to own a FULL license of Kontakt in order to run it in your DAW (it won't work in the free version of Kontakt).
For those who don't know about the xylophone: It is a musical instrument that is made of wood bars struck by mallets. This instrument is composed of a set of tuned keys arranged in the same way as the piano.
Muze sampled this Xylophone library with Analog & Digital equipment and 6 mics for complete audio control. They packed it with 45 Xylophone & Hybrid Sounds, 5935 Xylophone and Addon Samples and 12 Built-in Effects: Compressor, Delays, Reverb, Limiter, Cabinet, Gainer, Rotator, Stereo Panner, 3-Band Equalizer & more.
For a good sounding Kontakt library there is always a downside…
That will be the space needed in your hard drive in order to run this library. In fact, once installed it takes over 7 GB of space.
If that is not an issue for you, go ahead and get this library for the no-brainer price of $0.
If you are one of those who are always running out of free space on their HD here is my tip for you: get your license of this library for free now, and then when you will get a bigger HD in the future you could install it then.
How to get Xylophone by Muze for Free
Add Xylophone by Muze Intro to the cart.
Login to your APD account or sign-up for a new one.
Finalize the order at checkout. (it may take a while; make sure you stay on the checkout page until you see the confirmation order, don't refresh the page)
You will receive an email from Audio Plugin Deals with the download instructions and the free download link.
Load the library in side the full version of Kontakt
Done, enjoy your new Kontakt library! 🎉